State witnesses surge in measles cases
20.05.2019
The current global resurgence in measles is having its resonance in Kerala too, which has been witnessing a serious surge in the disease since January. Across the globe, huge local outbreaks have been caused by travel as well as the increase in unvaccinated populations. In Kerala, however, majority of the cases are reported from Thiruvananthapuram, which has good vaccination coverage and amongst people who are well-nourished and have received at least one dose of vaccine in their lifetime.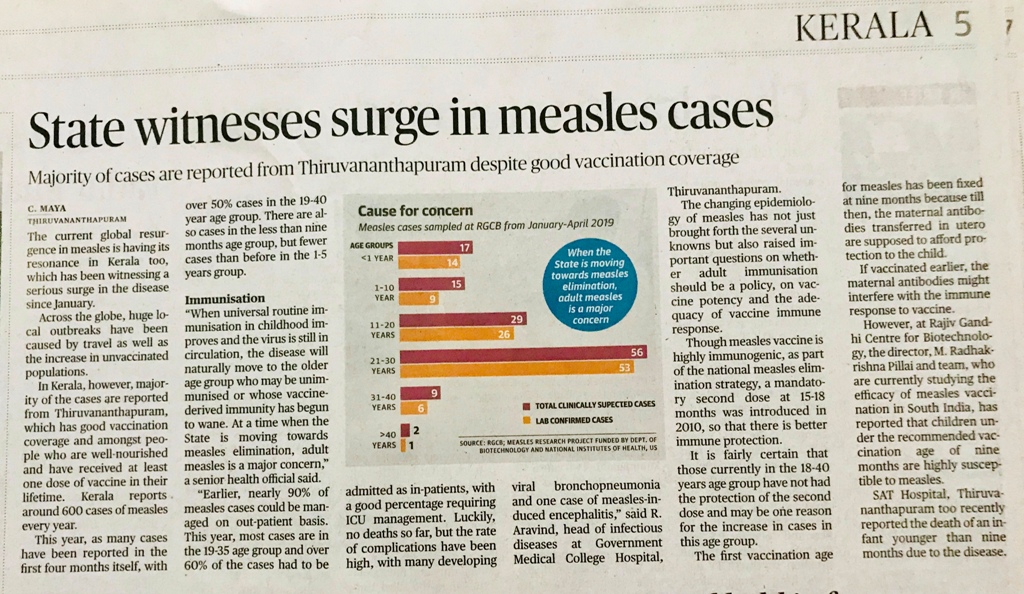 Largest innovation hub opened in Kochi on January 13
08.01.2019
Chief Minister Pinarayi Vijayan will inaugurate India's largest innovation hub, Integrated Startup Complex, at Kalamassery in Kochi, on January 13, which promises to provide top-quality infrastructure for incubation and acceleration.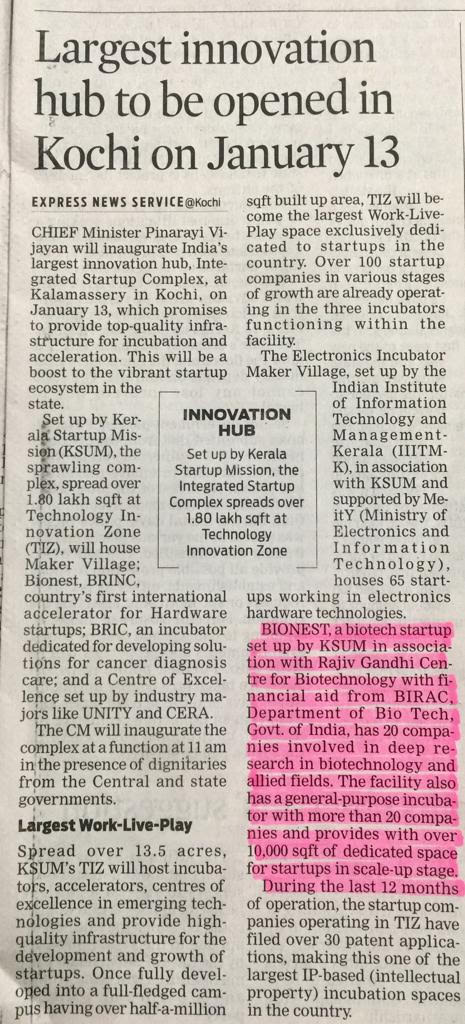 Kerala's captive jumbos get genetic IDs
19.12.2018
DNA profiling may be a contentious issue among humans, but for Kerala's captive elephants, it's a done deal. In a first for India, every one of Kerala's captive elephants now has a unique DNA-based genetic ID. M. Radhakrishna Pillai, Director, Rajiv Gandhi Centre for Biotechnology (RGCB), which was given the task of DNA fingerprinting the elephants, handed over the DNA database, prototypes of Unique Identification Cards, and a study report to the Forest Department's Chief Wildlife Warden P.C. Kesavan on Tuesday.