Research Summary
Neurodegenerative diseases represent a heterogeneous group of neurological conditions primarily involving dementia and movement disorders. A wide variety of different pathophysiological and genetic mechanisms are involved in this group. Knowledge regarding the genetic basis of sporadic and familial cases of neurodegenerative disorders is growing. New evidence about the involvement of previously uncharacterized genes opens new dimensions for basic research. This is particularly true in patients with complex motor and cognitive phenotypes. Neurodegenerative diseases can be classified into two main subtypes, one associated with motoneuron dysfunction and a degeneration involving the cerebral cortex (dementia). Motoneuron disorders are diseases leading to the degeneration of motoneurons. These diseases comprise four primary clinical forms of upper and lower motor neuron involvement: primary lateral sclerosis, progressive muscular atrophy; progressive bulbar palsy; and amyotrophic lateral sclerosis (ALS). Our lab focuses on using cutting edge technology to understand the role and function of protein and RNA in neurodegenerative disease.
Research Programs

Identifying aberrant GGGGCC (G4C2) intronic repeat expansions in the C9ORF72 gene as the most common genetic cause of ALS and FLTD has reinforced the relation between ALS and FTLD. In normal individuals, the number of repeat expansion ranged from two to twenty-three, whereas C9ORF72 patients carried from sixty to hundreds of G4C2 repeats. Observations of population frequencies of the expansion are consistent with a common founder effect. This genetic alteration has many cellular effects via toxic RNA transcripts and dipeptides derived from the intronic hexanucleotide expansions. In addition, transcripts for the C9orf72 gene product are reduced. Our lab is interested in the function of C9ORF72 and studying its cellular role in motoneurons using mouse and human iPS cell-derived culture systems and comparing these effects with alterations in postmortem tissue for ALS patients.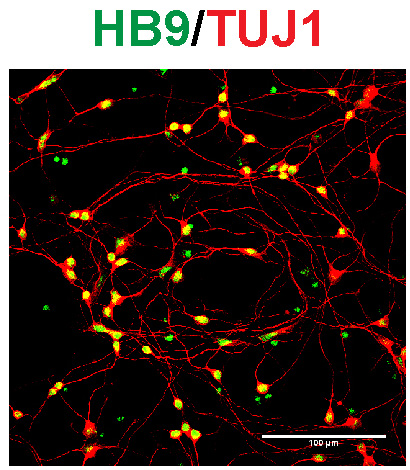 C9orf72 protein has a differential GEF and GAP function to different small GTPases. Bioinformatics evidence has shown that C9ORF72 have a structural resemblance to DENN proteins. To understand more into this aspect, we in our lab study the function of C9ORF72 to the GTP bound activity to different know small GTPases using Thin Layer Chromatography (TLC) separation.


Axonal actin dynamics are severely disturbed in motoneurons from mouse and human ALS. Intronic repeat expansions in the C9ORF72 gene lead to a disturbance in F-Actin to G-Actin ratio. We are interested in how these alterations also affect functional aspects, such as neuromuscular transmission at the axonal shaft.

Current Research Grants
Ramalingaswami Re-entry Fellowship
Department of Biotechnology [DBT]