Research Programs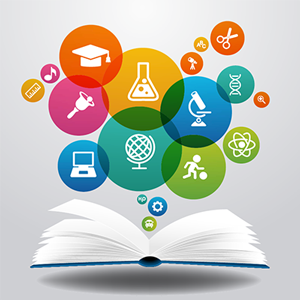 Vibrio cholerae and Vibrio parahaemolyticus are the two important human pathogens in Vibrionaceae family. V. cholerae is responsible for the severe diarrheal disease cholera while V. parahaemolyticus causes pandemics of gastroenteritis especially in countries where sea-food consumption is high. Indian sub-continent has been the centre point for most of the cholera pandemics. The current ongoing pandemic is caused by the El Tor biotype. But, this biotype is constantly evolving with respect to cholera toxin genes and antibiotic resistance. Nowadays these variants have completely replaced the prototype El Tor strains. The recent devastating cholera outbreak in Haiti was caused by a novel variant of V.cholerae O1 El Tor wave 3 which is hypothesized to have originated from Indian subcontinent. We are presently investigating the ctxB genotype, cholera toxin production level of altered El Tor strains to monitor the severity in the symptoms of the disease, antibiotic susceptibility and the role of plasmids, SXT constin and integrons in conferring multiple drug resistance in V.choleraestrains collected during various outbreaks in the country. We are also interested in studying the prevalence and pathogenic nature of V. parahaemolyticus isolated from environment and sea-food samples. We are employing next generation sequencing to understand the difference in genomic content and pathogenicity between clinical and environmental strains of V.parahaemolyticus as well as between the different hemolysin types of the bacterium.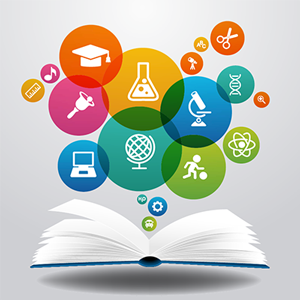 Probiotics are the health enhancing therapeutics which when administered in adequate amounts confers a health benefit on the host. The rationale for using probiotics in acute infectious diarrhoea is based on the assumption that they act against intestinal pathogens and possible mechanisms include the synthesis of antimicrobial substances, competitive inhibition of pathogen adhesion, modification of toxin and non-toxin receptors and stimulation of non-specific and specific immune responses to pathogens. The primary objective is to come up with a potential probiotic strain which could be used as an alternative or complementary strategy against diarrhea due to cholera. Hence the characterization of a novel probiotic strain with new and desirable properties is appropriate especially in countries like India where cholera is endemic.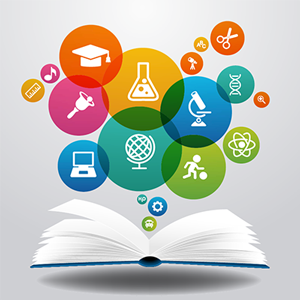 Biofilms are the ubiquitous and natural phenotype of bacteria. Bacteria that reside within mature biofilms are highly resistant to antibiotics and host immune response due to the complex architecture and composition of the extracellular matrix.Recent studies have shown the key role played by the biofilm mode of life adapted by microbes in the emergence of resistant strains, pathogenicity, host colonization and survival in the natural as well as human niches of vibrio species. So, targeting biofilm formation is considered as a potential anti-virulent strategy to treat infections caused by bacterial pathogens. In this context, the lab is focused on discovering potential anti-biofilm compounds against vibrios employing two strategies:
Screening natural sources for anti-biofilm compounds, especially from plants, actinomycetes and phytochemicals.
Identification of conserved biofilm inhibiting targets by employing transcriptomic and proteomic approaches. The identified targets could be used in modern computational based drug discovery approaches for accelerating the development of broad spectrum anti-biofilm compounds. Besides, we have also extended research in studying the polymicrobial communities and its biofilm matrix associated components in chronic wounds in clinical settings. It is crucial to understand the diversity and ecology of microbiota in chronic wound biofilms as diabetes and related wound infections are on a rise globally. This study aims in generating antibiofilm based therapy for enhancing the efficacy of antibiotic therapy which in turn will aid the clinicians to improve the treatment procedures avoiding severe amputations and morbidity in the affected patients.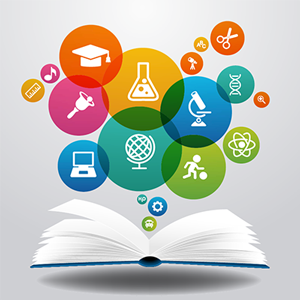 Antimicrobial resistance (AMR) is an emerging threat which affects the public health globally. Developing countries like India faces severe problems of AMR due to the high burden of infectious diseases, economic instability and irrational use with inappropriate prescription of antimicrobial drugs. These possess a growing challenge to the treatment and control of both healthcare associated (HAI) and community acquired infections (CAI). In 2015, Global Action Plan on Antimicrobial Resistance was drafted by the World Health Organization (WHO). In continuation, the Govt.of Kerala has launched efforts to formulate an antibiotic policy for the State and to introduce for public and private health facilities to promote the rational use of antibiotics. As part of this program, our group aims to find out the common pathogenic microbes causing bacterial infections at primary and secondary care settings of Kerala to identify overall persistence of antimicrobial genes in the community and the mechanism of resistance in the molecular level and monitor the emergence of new antibiotic resistance.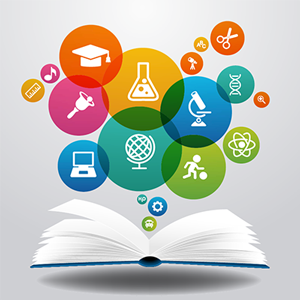 The permanently cold environments on the Earth's surface have been successfully colonized by a group of extremophilic microorganisms called psychrophiles (cold-loving). Psychrophiles have successfully evolved genotypic and phenotypic features that allow to overcome the negative effects of low temperature. Studying the cold adaptation of these bacteria is very essential as it may provide valuable insights for improving the products of biotechnology industries. In this context, our lab is focused on studying the following aspects of psychrophilic bacteria
Bioprospecting novel bioactive molecules of medical importance
Understanding the Quorum Sensing mediated biofilm regulation in psychrophiles.
Study the mechanism of cold adaptation via genomic and proteomic approach.
We have also noticed multi-drug resistant strains in Artic bacterial collection and studies are extended to understand the molecular mechanism and mode of transmission of antibiotic resistance.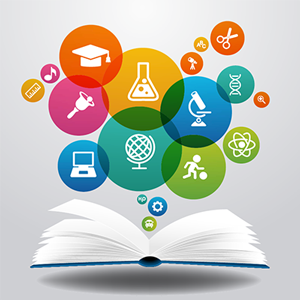 Dr. Sabu Thomas and Mr. Wilson Peter Abraham have been selected for the Indian Arctic Expedition – 2009-10, for a study on the genetic diversity of cold-adapted bacteria with special reference to marine Vibrios isolated from Arctic realms/fjords. The first phase of the summer time studies is scheduled to commence at the Indian Arctic Research Station, Ny-Alesund, on the 18th of June and will last till the 17th of July, 2009.
Current Research Grants
Adaptive Molecular Diagnostics
Wellcome Trust, UK


Development of probiotic therapy for enhancing urolithin production by using bacterial flora of human origin
SERB, Department of Science & Technology [DST]

Previous/ Completed Research Grants
Health promoting properties of potential probiotic strains isolated from infant gut microflora
Indian Council of Medical Research [ICMR] 2018-2020

Analysis of polymicrobial biofilms in chronic wound infections and development of anti-biofilm therapeutic to promote wound healing
Department of Biotechnology [DBT] 2016-2019

A study on the antimicrobial resistance pattern in Kerala
Dept. of Health and Family Welfare, Govt. of Kerala 2018-2018

Novel biofilm inhibitors from selected plants against Vibrio cholerae: isolation and characterization
Defence Research and Development Organisation [DRDO] 2012-2014

Genetic manipulation of 'COIRRET' for application on coir for quality improvement
Central Coir Board 2011-2014

Bioprospecting bacteria isolated from the Arctic
Intramural support 2010-2014

Molecular monitoring of Vibrio cholerae in the epidemic prone aquatic environment of Kottayam and Alappuzha districts in Kerala
Kerala State Council for Science, Technology and Environment [KSCSTE] 2007-2010

Biodegradation of phenolic compounds by activated sludge process and development of useful microbes for coir extraction and Tannase production from coconut husk retting areas
Department of Biotechnology [DBT] 2005-2008

Detection and molecular characterization of microbial population from different polluted zones caused by coir retting
Department of Biotechnology [DBT] 2002-2004

Molecular characterization of the pesticide/heavy metal compounds degrading microorganisms isolated from the Kuttanad and other waterbodies of Kerala
Department of Biotechnology [DBT] 2001-2003