Research Programs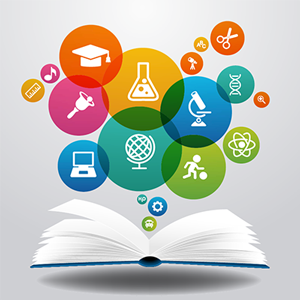 One of the most vital events for the continued existence of man-kind is the ability to reproduce. The circle of life completes its full cycle when it creates a new progeny. Pregnancy is central to this process in mammals and its success is dependent on implantation. Despite giant leaps in technologies in assisted reproduction, even when healthy embryos are transplanted, our success rate is pathetically low up to 70 % fail to dock successfully in the uterine lining'. This is largely due to our inability to understand embryo implantation. Embryo implantation is a complex event involving apposition followed by adhesion of the blastocyst to the maternal endometrium, finally invasion of this endometrium. For a successful implantation, the three key factors - a receptive uterus, an activated blastocyst and a conducive mileu (represented by the luminal fluid) need to be in the correct state. This event is orchestrated by steroid hormones - estrogen and progesterone. My lab endeavors to understand this complex phenomenon as theme 1 by focusing our attention on understanding mechanism of steroid action, uterine receptivityinvolving preparations for adhesion and invasion (viz., tissue remodeling, immune tolerance, decidualization) and attainment of embryonic pluripotency and cues for differentiation.
Nuclear Receptor Coregulators at Implantation and implications in tumorigenesis
Embryo implantation is a complex phenomenon involving tissue remodeling, immune tolerance, adhesion, invasion, angiogenesis which finally results in a successful pregnancy establishment. All these events are dictated by a 'nidatory' estrogen surge on a progesterone background which determines the 'window of uterine receptivity'. Estrogen mediates steroid hormone initiated cellular signaling via nuclear receptor ERa in the uterus. Although some partners of estrogen receptor are known, it is important to decipher the estrogen receptor network in order to improve the therapies available for defective estrogen signaling. Thus, it is extremely crucial to understand the mechanism of estrogen action with special emphasis on dissecting the molecular partner networks. We have identified CrkL- an oncogene as a coactivator of ERa in the uterus during embryo implantation and the ERa-CrkL association leads to increased tumorigenesis in vitro. Hence, interacting partners can dictate the strength of ERa transactivation potential. Therefore, a major goal of our project is to gain a deep understanding of ERa partners and how they modulate estrogen receptor mediated signaling
Free radicals & membrane dynamics at embryo implantation
Our lab has pioneered the work on a beneficial role of superoxide radical in female reproduction. We have found an estrogen sensitive spurt in NAD(P)H oxidase generated superoxide at the window of embryo implantation which is important in 'tissue remodeling specifically the membrane fluidity' and 'zona hatching'. The abrogation of pregnancy by superoxide quenchers represents their novel therapeutic potential. Our recent interests now focus on mechanistic aspects of superoxide action on uterus and embryo during implantation.
Integrin signaling at embryo implantation
Implantation represents the remarkable synchronisation between the development of the embryo and the differentiation of the endometrium. A maternal embryo dialogue mediated by hormones, cytokines, growth factors and integrins are an important key to embryo implantation. ECM and their receptors (integrins) are very crucial in embryo-uterine interaction and in assisting the uterus in attaining receptivity. Along with integrin pathways, receptor tyrosine kinase are also functional during embryo implantation and are the two key pathways that coordinate the cellular activities during the process of blastocyst implantation. We are directing our efforts to understand the functional significance of integrin pathway mediator's during embryo implantation.
Immune tolerance mechanisms during pregnancy
Proper embryo implantation is a result of the increased immune tolerance towards the semi-allogenic embryo(with its paternal set of genes) by the mother's body and failure to produce a positive immune tolerance towards the implanting embryo always results in implantation failure which leads to abortion. The semi-allogenic embryo bearing the paternal antigens within the female uterus has to escape the immune attack by the mother's immune system for which the mother's immune system is suppressed by a repertoire of molecules at the maternal-fetal interface. In this project we look into maternal factors and the mechanism enabling immune tolerance towards the invading embryo.
Molecular Mechanisms of Cell Differentiation and Pluripotency
A fully differentiated oocyte and sperm fuse to create a totipotent zygote - a marvel where two cells fuse and result in an offspring. In such a developing embryo, a small group of cells called inner cell mass (ICM) remain pluripotent and give rise to all the cell types of the fetus and some extra embryonic tissues. The ICM cells proliferate for a limited period after which they lose their pluripotency and undergo differentiation. However, in specific culture conditions, ICM cells give rise to embryonic stem (ES) cells which can be maintained indefinitely without losing their pluripotency. We use different stages of early embryonic development and ES cells to identify key molecules in pluripotency and differentiation.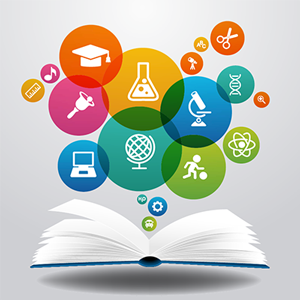 Polycystic Ovarian Syndrome (PCOS)
Polycystic ovarian syndrome is a metabolic syndrome which can negatively affect female fertility. The metabolic disorder is characterised by hyperandrogenemia, oligo/anovulation and polycystic ovaries. Familial history, altered steroidogenesis and insulin signaling pathway are speculated in the aetiology. The manifestation of the disorder involves complex interaction between environment and genetic component. We are interested in looking at non-coding RNA in PCOS which will be critical for understanding the etiology and for developing diagnostic/therapeutic strategies. We will also analyze its biological functions and molecular pathways regulated by the noncoding RNA's.
Diabetes
During pregnancy a major complication is the development of Type 2 diabetes (Gestational Diabetes). The progeny has a higher risk of diabetes incidence. Also aberrant insulin signaling pathway is associated with Polycystic Ovarian Syndrome leading to Type 2 diabetes. Also diabetes is associated with male & female reproductive issues. The NOD mice - an animal model for Type 1 Diabetes show a strong female prevalence in development of diabetes. In this project we are using a proteomic approach to identify key molecules important in pancreatic islet proliferation and regeneration using pancreatic islet cell generation in vitro from embryonic stem cells and animal models of diabetes.