Research Summary
Transmission Dynamics of Leptospirosis
The current work revolves around the disease, leptospirosis. An epidemiological approach is taken to understand the transmission dynamics between man and various mammals, the role of environment and the dynamic relations between these. The relation between severity of disease, leptospiral serovars, carrier hosts, climate, geographical location and potential for exposure are being studied. The genetic basis for the persistence of serovars in different geographical areas is proposed to be studied.
Among the reported causes of mortality in Kerala due to communicable diseases, Leptospirosis contributes a significant fraction for the past many years. Humans and animals may become infected through direct contact with contaminated urine or indirectly through exposure to contaminated water or soil. Rats and mice have been known to be carriers and transmit the maximum number of serovars. The abundance of the various natural hosts in areas of human habitation and occupation determines the potential for transmission for leptospira. By studying these, a rational basis for the control of leptospirosis is expected to be prepared
Research Programs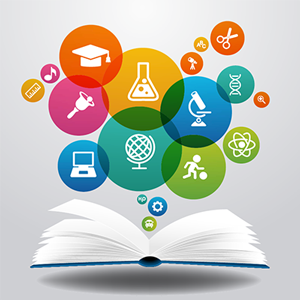 Zoonoses are diseases that are naturally transmitted between vertebrate animals and man. In Veterinary clinical practice, the risk of zoonotic disease transmission is always present. Despite the relatively low prevalence of serious zoonotic diseases, veterinarians must remain vigilant. The management of occupational health risks in veterinary practice is an important issue and failing in active health risk management systems could be due to lack of training to ensure competence with responsibilities. An increase in awareness that some of these diseases may be associated with animals could provide a better plan for the prevention and treatment of common and uncommon zoonotic infections. A cross-sectional study was done on the occupational hazards faced by Veterinarians and other Animal Handlers in Kerala. Healthy personnel attending normal duties in the Animal Husbandry Department were included in the study. Individuals with less than two years of service were excluded. Samples were collected from 196 persons. Adequate samples were available from 190 patients and analyzed by the following tests: Leptospirosis (MAT), Typhus Group Rickettsia infection (ELISA), Coxiella burnettii infection (Q-Fever) (ELISA), Echinococcus infection (ELISA), Trichinella spiralis infection (ELISA), Taenia Solium infection (ELISA), Leishmaniasis (ELISA) and Scrub typhus infection (ELISA). Apart from MAT test all other tests were done using commercially available kits following manufacturers' instructions.
Conclusion
Evidence of human transmission was present for Typhus Group Rickettsia infection, Echinococcus infection, Trichinella spiralis infection, Taenia Solium infection, Leishmania infantum infection and Scrub typhus infection.
Previous/ Completed Research Grants
Prevalence survey of Rodent Ectoparasites (Using Foldscope) Under the program "Democratising Science through a Major Twinning Programme of the North East with other parts of India"
Department of Biotechnology [DBT] 2018-2018